N.F.A.I also offers private lessons in BALCAZAR TEKNIK ®
Private lessons are an effective and flexible form of teaching. These are organized entirely based on your level and requirements. The lessons are especially suitable for optimizing your film acting performance in specific field or as an alternative for you who need to develop at your very own pace.
The duration of the lessons can be anywhere from several hours a day, a certain period, 2 hours a week to perhaps every second or third week – this is entirely up to you.
All courses start with a mandatory talent screening which lasts two hours. Here we prepare a competency clarification where the content, level, and goals for the course are determined.
Talent screening is free when you purchase a clip card.
For shorter teaching courses, talent screening is priced according to the hourly fee.
Talent Screening (incl. preparation)
DKK 2,500 Excl. VAT.
Private lessons
DKK 1,250 per lesson
Clip card 10 lessons (+ 2 hours' talent screening)
12,500 kr.
25 lessons (+ 2 hours' talent screening)
25,000 kr.
50 lessons (+ 2 hours of talent screening and 2 hours of mid-term evaluation) 43,750 kr.
*Please note that VAT will be added in the following circumstances:
If it is a company that books the course.
Single lessons under ten lessons, as it is considered coaching.
"Balcazar technique has given me a completely different view of acting, it has raised my performance in all aspects and made me a better actor. I had not imagined that it would also change me as a private person for the better. I can definitely feel a change too when I have to tackle everyday problems. Like Emma say it's just about doing it. "
"I got Emma recommended by my manager Anne Lindberg, as I have for a long time wanted to go to teaching again. I have worked in film and television for many years and know how important it is to constantly develop -and Emma's techniques, teaching and being are some of the most educational I have ever experienced. I can feel a huge development in myself from time to time. Emma creates a space where one's talent can flourish and which is safe and I highly recommend Emma to anyone who wants to develop as an actress. "
"I know Emma as a highly competent and empathetic teacher who always puts the individual student's development in a focused light in a very committed way. She is present, energetic and has a real heart that is passionate about developing and nurturing talents so that they grow. in their own way. At the same time, she has her technical apparatus as a film director in place, so that the students can always reflect and develop in that light. "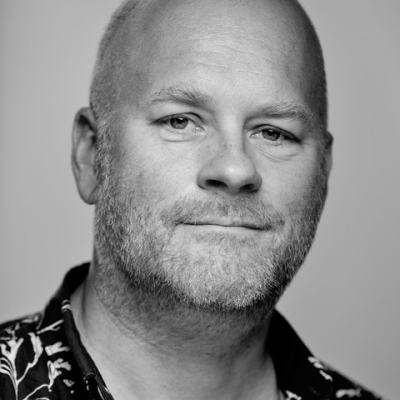 Head of Education Acting / Musical DDSKS Prorector / Prorector DDSKS
"I had become acquainted with Emma's working method through the morning training course at the Association. A concrete and direct approach to the cinematic expression versus the theater, which is where I am most used. I experienced how she was already there, with her very sharp gaze and a special sense , so what prevented me from letting things flow naturally and with a few corrections gave me tools to change and develop what needed to be done. "
Do you want to hear more?
If you have any questions, please feel free to call 42524234
Address N.F.A.I
Kongelysvej 13. st. Tv, 2820 Gentofte
Mob. +45 42524234